Equity, diversity and Inclusion
The MEMORY-LAB has a pro-active position in the promotion of equity, diversity and inclusion (EDI) in research and academia. The laboratory offers an equitable and inclusive training environment to attract high-quality trainees, regardless of their race, gender, sex, religion, sexual orientation and/or personal situation. Our trainees come from different socio-economic and cultural backgrounds, have different nationalities, race, and speak different languages. In the past, special accommodations have been made for trainees requesting maternity/paternity leaves. We welcome applications from racialized persons, visible minorities, women, indigenous persons, persons with disabilities, ethnic minorities, as well as LGBTT2SQ* persons.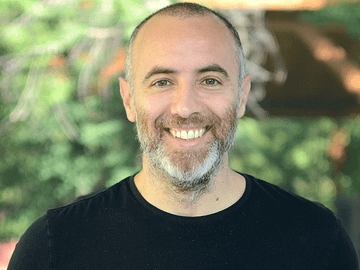 Dr. Marc Roig
Dr. Marc Roig
Associate Professor

School of Physical & Occupational Therapy
Faculty of Medicine, McGill University

Biography
Dr. Roig is an Associate Professor at the
School of Physical Occupational Therapy in the Faculty of Medicine, McGill University
. He completed a Bachelor degree in Sports Science and Physical Therapy and graduate studies in Sports Medicine and Exercise Science and Rehabilitation Sciences. He also has postdoctoral training in neurophysiology. Dr. Roig's research program aims to gain insight into the mechanisms of brain plasticity that underlie the formation of memory for the development of novel and more effective strategies to optimize motor memory consolidation and skill learning in different populations.
Degrees: 
Postdoc Neurophysiology. University of Copenhagen (Denmark)
PhD Rehabilitation Science. University of British Columbia (Canada)
MSc Sports and Exercise Medicine. Nottingham University (United Kingdom)
BSc Physical Therapy. University Ramon Llull (Spain)
BSc Physical Education and Sports Sciences. National Institute of Physical Education (Spain).